The Characteristics of Hospital Logistics in Thailand
Keywords:
Hospital logistic management, Logistics characteristics, Efficient logistics management
Abstract
Hospitals have utilised logistics management as a critical management tool. The efficient logistics management will support hospital to be able to save life in time, reduce resources utilization, reduce time, reduce cost, reduce mistake, reduce waste. So, logistics management can lead organization to quality development and add value in patients' treatment.
The contents in this article derived from reviewing literatures in logistics management in healthcare organisations in order to study logistics' characteristics, the differences between logistics and supply chain management, logistics dimensions, critical components and efficiencies of logistics in healthcare organizations (accuracy, time reduction and cost reduction).
This study is qualitative research. Secondary data is analyzed by using Taxonomy and Typology techniques to pursue Domain Analysis and identify Pattern Matching, and then, critique the contents. The sample of this study is 20 research articles regarding logistics management in hospitals.
The results from the study found that characteristics and situation of hospital logistics operation such as high cost of raw materials, various medical suppliers need special care (temperature control, UV protection, humidity control), high service cost, congestion in hospital, long waiting time, utilizing technologies are not in full capability, the lack of logistics knowledge of staff, the lack of in-depth cooperation with all stakeholders. All these result in emerging opportunities for further increasing efficiency in hospital logistics management. Based on literature review and the outcomes of the study, this study critiques characteristics of logistics, concludes procedures of hospital logistics management, proposes existing logistics system analysis form for communication and development, and synthesizes efficient logistics factors under the context of hospital (economics of scale, economics of scope, economics of density, economics of transportation round and economics of workforce utilisation).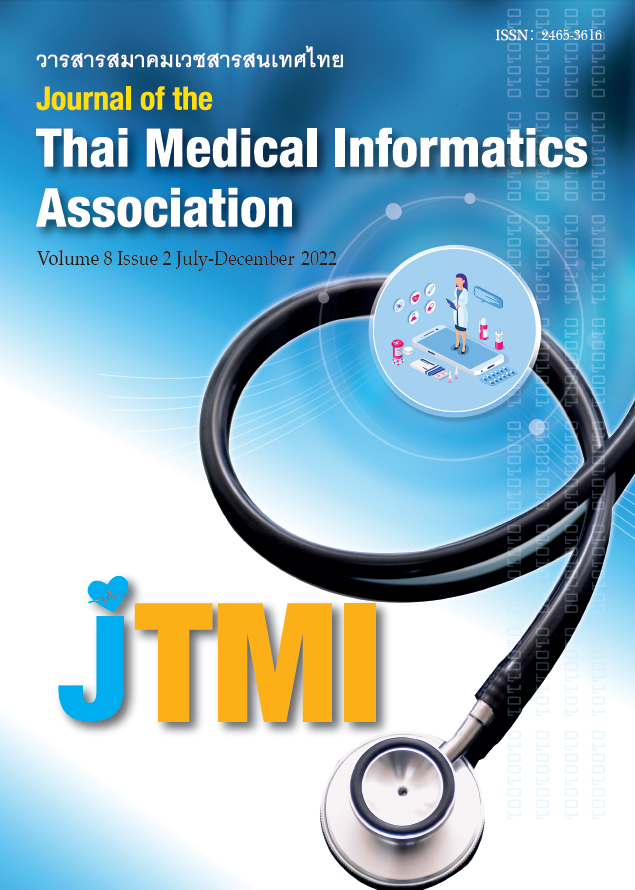 Downloads
How to Cite
Sirisrisornchai, T. . (2022). The Characteristics of Hospital Logistics in Thailand. Journal of the Thai Medical Informatics Association, 8(2), 86–92. Retrieved from https://he03.tci-thaijo.org/index.php/jtmi/article/view/483