Web application for dental service in Thailand
Keywords:
GDental Service, Medical Tourism, Dental record
Abstract
Dental services in Thailand is well-known in term of the quality of service and the affordability, not only for Thai people, but also foreigners. Thailand is therefore considered one of the destinations for medical tourism. In fact, dental services in Thailand is of comparable quality to foreign countries at a relatively lower cost. We realize the importance of supporting dental services in the country for both Thai people and foreign tourists.  hus, in this work, we propose the development of web application, namely Teeth & Travel Dental, to accommodate the booking of dental services. In addition, dental service data nowadays cannot be retrieved or shared between dental service clinics causing the lack of treatment continuity. Our Teeth & Travel Dental system will tackle and solve this problem by creating a process that enable dental information to be shared between dental clinics for better quality of dental service.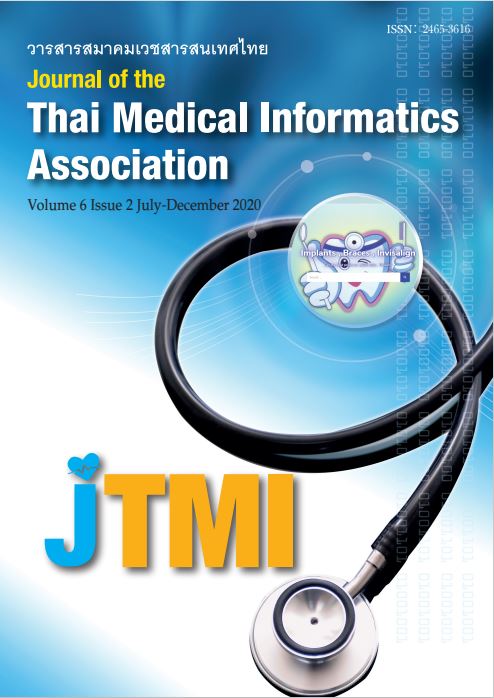 Downloads
How to Cite
Saksrisuwan, P. ., & Yongsiriwit, K. . (2022). Web application for dental service in Thailand. Journal of the Thai Medical Informatics Association, 6(2), 46–51. Retrieved from https://he03.tci-thaijo.org/index.php/jtmi/article/view/112